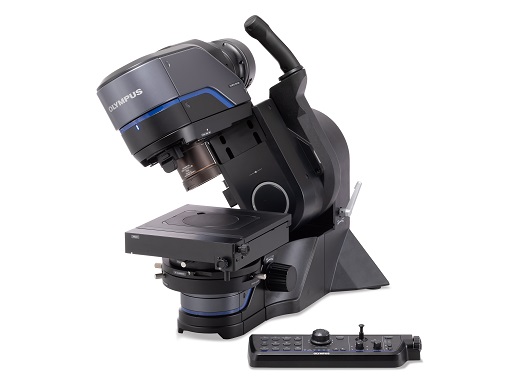 DSX
1000
DSX1000 Digital Microscope – Tilt Model
The DSX1000 digital microscope is a powerful tool combining ease of use with advanced features to streamline your inspection workflow. Switching between different lenses and observation methods is easy, making it ideal for fast failure analysis.
Here are some of the key features of the DSX1000 digital microscope:
Wide magnification range: 23X to 8220X, so you can view your sample in great detail, from a high-level overview to a close-up view of the most minor features.

Large selection of lenses: 17 lenses covering a wide magnification range, so you can choose the correct magnification for your sample.

Six observation methods: View your sample in different ways, depending on the desired results, and switch between them with a single click. 

Telecentric optical system: Provides accurate measurements, even at high magnifications.

Easy to use: Simple controls and intuitive software make it easy to operate, even for users without experience with digital microscopes.

Fast and efficient: Change magnification, observation method, and illumination quickly and easily so you can quickly get the desired results.